Norman High School
Class Of 1966
In Memory
Ronna Riddle (Troup) VIEW PROFILE
Ronna Riddle Troup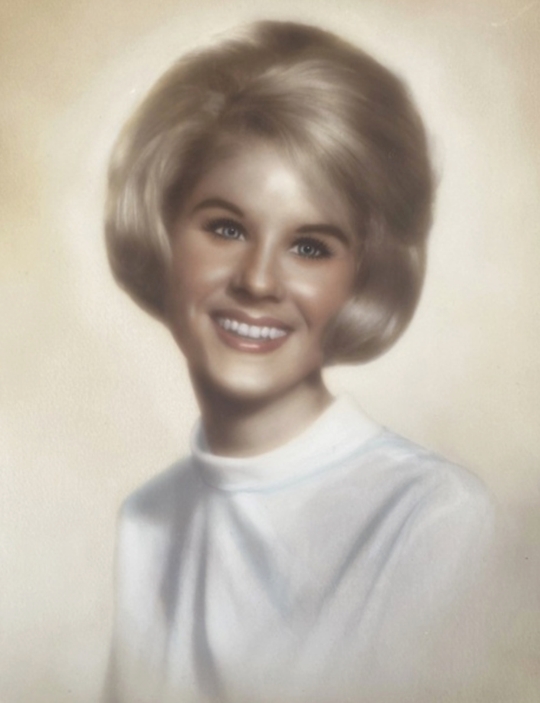 Ronna Riddle Troup of Norman, a member of the Norman High School class of 1966, passed away on August 29, 2023, with her daughter and son by her side. Ronna was born on January 26, 1948, to Hubert and Rita Riddle. She lived her early years in Eufaula, Oklahoma before moving with her family to Norman where she graduated from Norman High School and the University of Oklahoma.
Ronna was blessed with remarkable charm, humor, style, and beauty. A member of Pi Beta Phi at the University of Oklahoma, she was runner-up Miss OU 1968. While in college, she starred in two cult films, "Year of the Yahoo!" and "This Stuff'll Kill Ya!". After college, she founded women's clothing store Two's Company on Campus Corner and raised her own family in Norman. Ronna loved Jesus and being with family above all else. Her compassion for others was evident to all who knew her. She also enjoyed shopping, watching OU football games, chocolate chip cookies, and anything Elvis.
Ronna is survived by her beloved two children, son Turner Troup, daughter Taylor Troup-Thomson and son-in-law Matt Thomson, sister Elizabeth Riddle Dodd, niece Regan Urquhart, and nephews Rick, Ryan, and Rob Dodd. She is preceded in death by her parents and her sister Rosemary Riddle Simpson.
The memorial service will be held at 11:30am on Thursday, September 7, at The Noun Hotel in Norman. Arrangements are under the direction of Tribute Memorial Care.
https://obituaries.normantranscript.com/obituary/ronna-troup-1088773928/
Click here to see Ronna's last Profile entry.