Norman High School
Class Of 1966
In Memory
Kenny Grubaugh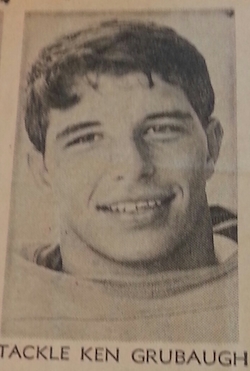 Inline Image Not Displayed

Kenny Grubaugh
Kenny Grubaugh, 66, of Meeker, a member of the Norman High class of 1966, died Thursday, Sept. 4, 2014.

Charles Kenneth Grubaugh was born in 1947 in California to Charles WIllis Grubaugh and Vada Ilene Brown. He was their only child.

He married Dianne Anne Vyscokil in the early 1970s. They had three children: Whittni Brook Grubaugh, Tobi N. Grubaugh and Joshua Brock Grubaugh.

The family lived in Arizona for a number of years but eventually Kenny and Dianne moved to Colorado.

Kenny and Dianne divorced in January 1993 in Jefferson County, Colorado. He never remarried. His wife and three children were all still living at the time of his death.
Parents:
Charles Willis Grubaugh (1924 - 1954)
Vada Ilene Brown Warren (1927 - 2015)