Norman High School
Class Of 1966
In Memory
Randy Linn VIEW PROFILE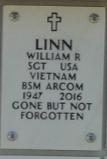 Randy Linn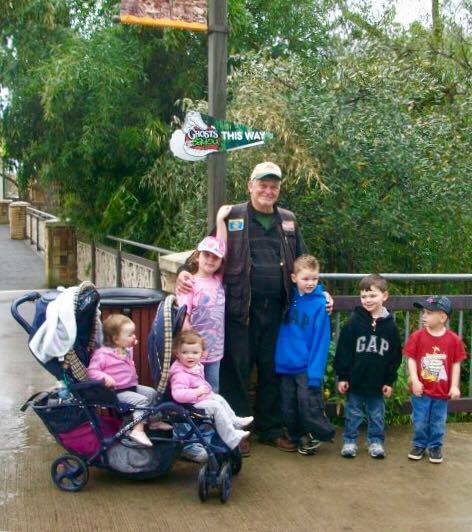 (Randy Linn, a member of the Norman High class of 1966, was born on Aug. 7, 1947 and passed away on Saturday, Dec. 24, 2916. He served in the U.S. Army and was a Vietnam War veteran. He received two Bronze Star Medals and an Army Commendation Medal. His brother Ricky Linn was also a member of the 1966 class. Randy is interred at Dallas-Fort Worth National Cemetery in Texas. This blog entry was written by Randy's son the day after Randy passed away.)
- - - - - - - - - -
I got some news that you're never quite prepared or ready for tonight. My father, William Randall Linn, passed away on Christmas Eve of 2016. His kidneys started shutting down over the last week due to many physical problems he's had over the last several years.
I love to write and writing is therapeutic for me, so I'm up this Christmas morning trying to process it all. This isn't gonna be a pretty post but it will be real and raw. It will be what I need it to be.
To start, its important to note that our relationship hasn't always been the greatest. There were several periods of my life that I didn't talk or see him for years. That caused a lot of pain. My dad was a veteran from the Vietnam war with two bronze stars. He struggled with physical and mental illness all of my life and most of his. My parents divorced when I was young, and I was raised by my mom and her second husband who I definitely would consider my "dad." But there was always a serious connection I had to my biological father, Randy. I had the chance to live with him several years as a teenager. We lived in California and in East Texas. When I moved in with him, I was already a very broken angry teen ager. I was also a drug addict. Randy tried very hard to help. He tried hard to make up for the years that he missed. But even during that time (1994-1997ish), he had his own battles and physical problems. I learned so much during those years. We went through so much. We lost a house to a fire, he had triple bypass surgery, we had all kinds of money problems because he really couldn't work.
I will say this. No matter what condition I was in, I knew my dad tried to be there for me. I had several drug overdoses while living with him along with several hospital stays, and my dad tried HARD to "parent" me. He tried hard to make up for lost time.
Some of that seems like a lifetime ago. I've been drug free since 1998. I've been working in full-time ministry since 2005. My dad hasn't really been in my life much since then. I'd get a call every once in a while about what hospital he is in. He would move from state to state and often live in his vehicle.
Now, I'm sitting here mourning his loss. What I'm mourning isn't just loosing him but loosing what could have been. What if I would have talked longer? What if we could have just spent more time together. Did he really know how much I loved him? Did he really know also, how much I wanted our relationship to be more?
I want to remember what my dad taught me. I NEED to remember it. My dad taught me how to work hard. He taught me what to look for in a good chicken fried steak. He taught me to not settle for less. He taught me how to swing a hammer and how to change the washers in a sink. He taught me how to avoid the "princesses" (his word for dramatic women who needed to be pampered). He taught me that there is always another approach or solution to a problem. He'd say, "There is more that one way to skin a cat" (No, we didn't skin any cats). He taught me to embrace my passion but communicate in the process. If we ever had problems we would drive. We'd find ourselves anywhere from Palm Springs to Joshua Tree National park. He taught me how to adventure. He introduced me to my awesome sisters.
There are other things I picked up from him that I'm not too fond of. Things, I've had to talk to God about. Things I've needed healing from. Attitudes, ideas and even philosophies of life that I have had to re-adjust for the sake of my own spiritual and emotional health. But I don't really want to list those wounds. God knows them. For real, He does. And so does my counselor. We will work through them.
I'm so grateful for my family in this process. They helped me tremendously tonight. I was able to talk to both my sisters and my uncle tonight. I was grateful for the comfort my uncle gave me. He shared of a story about my dad coming forward to receive Christ at a young age. One of my sister's moms told me that "Will's kids are the best thing that came from his life." That was a powerful statement and one I'd tend to agree with. Not because I'm vain but my siblings are pretty epic. My dad had some amazing attributes that I see in us.
I'm gonna honor your life, dad. I'm so glad I got to talk to you yesterday. I know you suffered for so many years and I'm grateful that you're not suffering anymore. In the morning, I'm gonna hug my wife and kids a little longer, I'm gonna enjoy the moments God has given me with my family. I'm gonna work hard to give my life to help people who are hurting. I know you'd like that dad. I'll miss you.
https://traviszlinn.com/2016/12/25/ill-miss-you-dad/#comments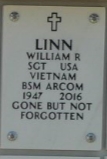 Click here to see Randy's last Profile entry.