Norman High School
Class Of 1966
In Memory
Barbara Daniels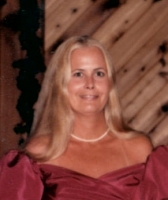 Barbara Jean Daniels, a member of the Norman High class of 1966, died on Friday, March 20, 2015, after a long illness at Orlando Regional Medical Center, peacefully with loved ones at her side. She lived in Indian Harbour Beach, Fla.
Born in Delaware, to Eugene Daniels and Lily Mae Hills Daniels, she also lived with relatives in Norman and in other places.
After graduating from Norman High, Barbara became a real estate broker, doing this for most of her career, as well as opening a home health care agency that she ran for many years.
A animal lover, she rescued three yorkies that became "her children." She supported Save a Yorkie Rescue.
Barbara was a wonderful person and will be sadly missed by family and friends.
Her family includes her sister, Lily Sentel and her dear friend, Linda Burch.