Norman High School
Class Of 1966
In Memory
Nina Bettis (Williams) VIEW PROFILE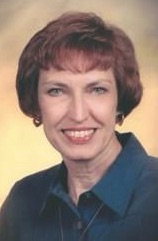 Nina Bettis Williams
Nina Bettis Williams, a member of the Norman High class of 1966, passed away November 13.
She was born December 8, 1947, in Ada, Okla., to Monroe R. Bettis and Jean (Bettis) Frye. She married Dean Williams in Norman. They were married for 35 years until his passing in 2010.
Nina attended East Central University obtaining a Bachelor of Science degree. She also attended the University of Oklahoma where she obtained her elementary certification, Masters in Education and administration certification. She began her teaching career in 1970 in San Antonio, Texas.
After coming back to Norman, she landed with Norman Public Schools in 1981. During her tenure with the Norman school district, she was recognized for numerous achievements including: Madison Teacher of the Year 1988, OSTA Elementary Science Teacher of the Year – 1992, Monroe Teacher of the Year – 1995, Presidential Award for Excellence Science Teaching – Oklahoma Finalist 1991-1992 and many more.
She was, in her words – a Science nerd. She had a love for teaching science, which also led her to hold the president position for the Oklahoma Science Teachers Association in 1994-1995. She retired from Norman Public Schools in 1995.
She enjoyed crafting, decorating, being silly and had a love for family history and genealogy. She was an avid OU fan and alumni. She had a love for dogs — especially, her fur children, Boston Terriers Sweetie, Sassy and Daisy.
She was preceded in death by her husband, Dean Williams and her daddy, Monroe Bettis.
Nina is survived by her mother, Jean Frye of Purcell; stepmother, Dee Bettis of Broken Arrow; brother, Paul and wife Pat Bettis of Norman; brother, Mike and wife Dee Bettis of Noble; and several beloved nieces, nephews, great-nieces and great-nephews.
Services will be held 10 a.m. Saturday, November 18 at Primrose Chapel in Norman with Paul Bettis officiating. Interment will be at the Norman IOOF Cemetery, under the direction of Primrose Funeral Service.
Pallbearers will be Shane Quickle, Grant Quickle, Jesse Willis, Gary Bettis, Lane Bettis and Ted Walls.
http://primrose-fun-service.tributes.com/dignitymemorial/obituary/Nina-Kay-Williams-105486192
Click here to see Nina's last Profile entry.