Norman High School
Class Of 1966
In Memory
Roger Freeman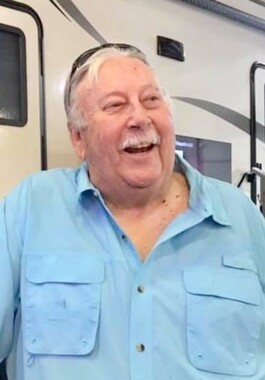 Roger Freeman
Roger Edward Freeman, a member of the Norman High School class of 1966, was born January 22, 1948, in Oklahoma City to Lloyd and Helen (White) Freeman. He entered the U.S. Army Reserve in 1966 where he served for the next six years. He married his high school sweetheart, Cynthia Turner Kennedy, on June 27, 1970.

Roger could sell anything to anyone, beginning with shoes in high school to car sales at Adams Chevrolet. His successful career in the auto conversion business took him all over the Unites States, where he developed life-long friends and colleagues.

As a child Roger's family always had a boat and often camped at Lake Thunderbird, where his love of boating began. Rogers' parents purchased a house at Lake Texoma in 1983 at Soldier Creek Marina where he happily retired in 2017.

Roger was an avid sports fan and loved watching Oklahoma Sooners, Dallas Cowboys and Nascar racing.

Roger was our hero and the best of men. Our lives as a family moving forward will never be the same. We will miss his daily phone calls, to check in and offer his sage advice. He was admired and loved by many.

Roger was diagnosed with Idiopathic Pulmonary Fibrosis in June 2017 and fought this rare lung disease to the end.

He was preceded in death by his parents. Roger is survived by his wife; Cindy, sons Turner, Casey and his wife Morgin; sister Becky Freeman Burton and husband Paul and nephew Chris; and many relatives, friends and coworkers.

In lieu of flowers, contributions can be made to the Pulmonary Fibrosis Foundation, 230 East Ohio St., Suite 500, Chicago, IL 60611.

Private family services. Services will be under the direction of Watts Funeral Home, Madill, Oklahoma. Condolences may be sent to wattsfuneralhome.com.

To send flowers to the family of Roger Edward Freeman, please visit Tribute Store.