Norman High School
Class Of 1966
Jim Sandefer: Going back in time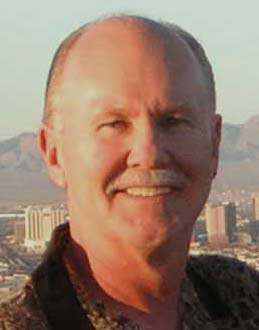 The following article was written by Jim Sandefer, which was published in The Norman Transcript:
Going back in time
by James C. Sandefer
I just returned home from attending my 50-year high school reunion in the town where I grew up, Norman, Oklahoma. Oh my, how places change over time.
It was an ideal opportunity to reunite with some classmates and rekindle a few subliminal feelings about the past along with discussing the way things are today. I was also impressed with the number of classmates that were technologically savvy and had a smart phone with them almost every moment…and they actually knew how to use it which was even more impressive. Interesting how a large group of adolescent friends brought together a couple of times for a few hours after years of non-communication can collectively and accurately reconstruct an era of fleeting recollection.
Before I dive into some actual observations about the two-evening event, let me express my appreciation to the reunion committee for volunteering their time in planning what will likely become known as our premier reunion—Thank You for making it happen! Also, I'd be remiss if I didn't thank one of my good friends for taking the initiative to snap a couple hundred classmate photos during the course of those evenings, but since we aren't naming names I'll just say that his initials are DGW and he regularly rides a motorcycle, and you can figure it out from there. In addition, we appreciated the couple that took the videos throughout the evening and the pleasant hotel wait staff.
Without a doubt, this was the most well attended reunion since our graduation. Add to that the impressive number of folks who diligently worked for over a year putting it together and you have an occasion that even those with failing memories, which was most of the class to some extent, will be able to vividly recall for years to come.
There's also another group of folks that deserve some recognition—attending spouses. I can't imagine how it must be for them because even for actual classmates most of the people in the room weren't readily identifiable, so thank you for pleasantly participating in our event.
Now let's delve into the actual reunion and some critical suggestions. The far and away most important item at any reunion past the 30 year mark is a name tag that's adorned with a high school graduation photo; the bigger the better. You could likely count on both hands the total number of people who were not wearing glasses, contacts lenses or carrying a pair of "readers" with them everywhere they go.
Next, and also of importance should be the only verbal interaction rule for each evening—never begin a conversation with the phrase "Do you remember when we…?" If you talked with more than one classmate after walking into the event, then you should already know that most of us don't recall a lot of things, and some of these only occurred a few minutes ago. However, it's perfectly okay to begin by saying "For some reason the other day I was thinking about such and such…" All of us do that, but it still doesn't guarantee we'll remember doing it at that time either. Ah, the mind, it's a wonderful thing to waste.
The first reunion night, Friday, was a very casual social gathering for the purpose of getting reacquainted. Interestingly, the series of questions that seemed to progress through most initial conversations were: 1) How are you, 2) Where do you live, 3) Are you retired, 4) What did you do when you were working, and 5) Do you have any kids. Of course, all of this was usually preceded by the statement "Wow, you look great!" It wasn't until the second night that we really got into the nitty-gritty issue of health, medications, surgeries, etc. that have become prevalent in most of our lives.
Interestingly, the majority of attendees hung in there until the scheduled conclusion of the evening at 11 pm which was later than most of us stay up during the year. Understandably, this was a rare occasion for reuniting with friends we grew up with but haven't seen or communicated with since we parted ways after our graduation evening. Even so, the rise of technology since our younger days has encouraged many classmates to regain contact and stay in touch via email, on Facebook, etc. This may come as a shocker, but some of us actually talk by phone and not the one with a circular dial on a three pound base unit with a 10-foot tangled cord. But those were definitely less expensive and never needed a battery charge or reloading of minutes.
Let's move on, slowly and cautiously, to the semi-casual evening number two on Saturday night. There was a noticeably larger turnout and it was nice to see that some friendships had been rekindled from the previous evening; so many folks were just casually wandering around and chatting with people they missed seeing on Friday evening.
Things didn't really get actively underway until everyone had an opportunity to graze their way through the nice buffet offerings. Once that was done and the mass exodus to the restrooms had been accomplished, the DJ, initials RK, began playing '60s classics for the remainder of the evening. It felt as if we'd been beamed back to junior high school; the gals were on the dance floor having a great time and the guys were standing around watching and wondering what they were supposed to do. The important difference this time was the fact that just about every male classmate I talked with had a legitimate excuse for not getting out there and "getting down" and it involved a painful back issue rather than merely being afraid to ask a girl to dance.
Fortunately, the "alligator" wasn't a dance floor challenge because the paramedics would have been busy for hours. Eventually, most couples and various friends made their way to the dance floor at least once, and others spent a lot of the night out there entertaining the remainder of relaxed observers.
From my perspective, one of the most entertaining and humorous dance floor happenings was the throng of classmates that gathered on the floor for the song YMCA. Either we've totally forgotten how to spell or our upper extremities don't easily cooperate with overhead movements, but either way it was a uniquely entertaining experience that immediately evolved into another classic, the Locomotion, and a long line of folks trying desperately to hang on to one another around the waist or with hands on the shoulders of the person in front of you. Funny thing; the moment we made our way into the expansive hallway outside the ballroom the line quickly broke apart and it became a fast paced departure to the restrooms.
As the evening progressed and the clock hit 11 pm, the throng of people began to dwindle and the hard core partying classmates remained. It was interesting to hear the comments about the time because most said they rarely stay up that late on New Year's Eve.
Eventually, all good things come to a conclusion and so it was with our 50th reunion celebration as the clock struck midnight. Most said their good-byes and departed, but a few that were staying in the host hotel said they planned to continue the party in their rooms, at least that was the story I was hearing as I walked toward the parking lot and they made their way to the elevator.
I believe there was one clear realization that each of us parted with and that was the fact that we age much faster than we realize as it's actually happening, and it pummels us without warning. It seems as if one night and we go to bed young and wake up one morning after a strange aging metamorphosis has taken place. We notice this drastic change when glancing into the bathroom mirror in disbelief. That seems to be the way life reveals itself—there's no rule book and usually no warning about much of it, and trying to understand how it works will drive you nuts, so don't bother. Given these facts, maybe our most viable option is to do our best to make each day an enjoyable one and focus ahead rather than constantly looking in the rear view mirror.
Like it or not, we can't alter the life that's behind us, but we still have the opportunity to experience some of the more pleasant things that are likely in our path. Even so, maybe the most important thing I learned during this reunion experience was where I am right now in my life. I understand and appreciate that we can, more or less, go back in time for a brief period, and its far more fun doing it with a group of childhood friends who help keep things in perspective as opposed to making the journey alone in the solitude of our minds when our thoughts and recollections sometimes run amuck or refuse to function at all.
I have no clue when another high school reunion may occur, but I'm confident that it will take place and I hope even more of my classmates will be in attendance. I also have a suspicion that we will once again take another look back in time, but odds are we'll spend more time looking toward the future since there'll be even less of it to consider by then.
Thank You my Tiger friends for making these two evenings so pleasantly memorable. And no, I still don't believe I can really be this old!